Welcome to...
THE QUICK AND EASY WAY TO LEARN ROBERT'S RULES OF ORDER
PROVEN...


The #1 Robert's Rules course in North America!

EFFECTIVE...


Used by over 10,000 boards!

QUICK...

Learn Robert's Rules in just 1 hour!
COURSES & SOLUTIONS:
Training Options for All Board Positions and Organizations
FOR BOARD MEMBERS
THE "INDIVIDUAL TRAINING PROGRAM" - OUR MOST POPULAR COURSE
FOR BOARD CHAIRS
THE BRAND NEW "CHAIR A MEETING WITH CONFIDENCE PROGRAM"
FOR FULL BOARDS
ONLINE TRAINING PACKAGES FOR FULL BOARDS AND COMMITTEES
LIVE WEBINARS
INTERACTIVE, ONLINE CLASSES FOR FULL BOARDS
FOR MULTIPLE BOARDS
PRIVATE, CUSTOM TRAINING SOLUTIONS FOR ORGANIZATIONS WITH MANY BOARDS
FOR TEACHERS & TRAINERS
INSTRUCTOR CERTIFICATION - TEACH USING OUR PROVEN METHOD AND MATERIALS
OUR CLIENTS INCLUDE:

Have you signed up for the Free Video Library?
Get FREE access to dozens of videos and other training materials...
Thank-you!
Please check your email for the link to the Free Video Library.
HOW WE MAKE ROBERT'S RULES SIMPLE:
YOU CHOOSE: Read the 800+ page book, or learn the "Simple" way...
Option 1:
Robert's Rules of Order
by General Henry M. Robert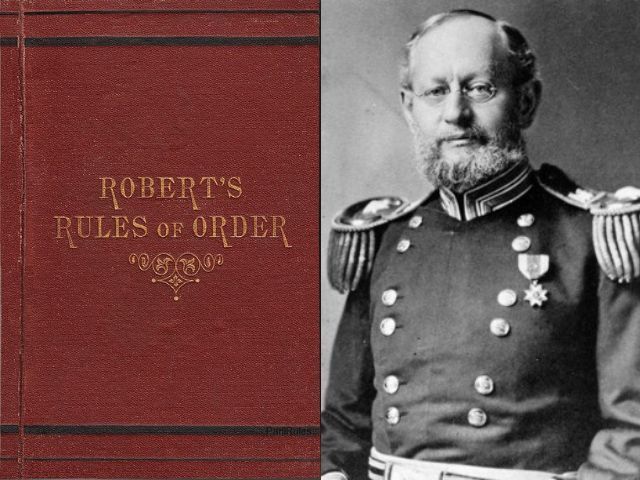 Long
The latest edition is over 800 pages long.
Complicated
Full of content that 99% of users will never need.
Technical
Extremely detailed and technical.
Unwieldy
​More about the process than getting work done.
Option 2:
Robert's Rules Made Simple
by Susan Leahy MA.CSP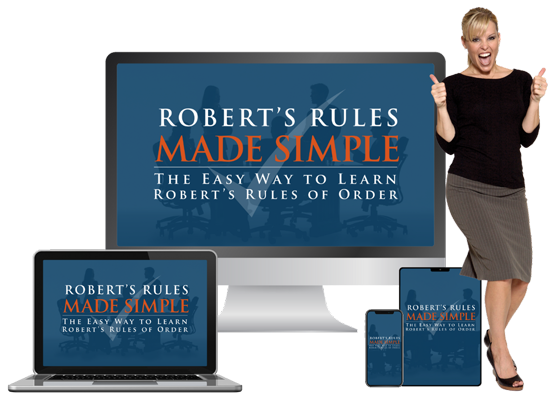 Video
Video based learning is more effective.
Flexible
Learn at your own pace and study what you want.
Practical
Dynamic tools including entertaining meeting re-enactments.
Efficient
​Learn on the go on your computer, tablet or phone.
WHAT OUR CLIENTS HAVE TO SAY:
Since 2004 we have helped 10,000+ boards get more work done!
"Susan Leahy does a terrific job simplifying Robert's Rules and her course is the best resource I've come across. I think it's a fantastic resource. I recommend you purchase access for your group."
Ron Paul
-Congressman and Presidential Candidate
"At our last council meeting we were actually way ahead of time because we have become more efficient, so it is quite amazing how clear and effective this training makes one become, so thank-you!"
debbi lester
-Mayor, Bainbridge Island WA
"Susan Leahy is this vibrant teacher that has an amazing capacity to take something that is intimidating and complex and really simplify it so you can learn easily."
liora mendeloff
-President, Women's Speakers Association
"We've purchased a lot of books but they are just really hard to understand, but this program has allowed us to have very efficient and productive meetings. We love Robert's Rules Made Simple!"
angeleen corona
-Fresno County Office of Education
"Susan's method turns Robert's Rules of Order into a 3D pop-out book, and I thought that was key because I am very much a hands on learner and she guided me through the process."
lester jackson
-Atlanta Homeowners Association President
"Robert's Rules Made Simple is a must-have. I recommend it to every board that I work with. Susan has a one-of-a-kind way of making it easy and fun to learn Robert's Rules of Order"
W.H. "Butch" Oxendine, Jr.
-American Student Government Association
AT ROBERT'S RULES MADE SIMPLE, WE OFFER PROGRAMS THAT GET RESULTS!
A powerful tool
Robert's Rules of Order can be a powerful tool for getting work done, but unfortunately the book is far too complicated for 99% of board members.
Learn what you need
At Robert's Rules Made Simple, we focus on teaching what you actually need to know in order to participate effectively in formal meetings.
Keep it "Simple"
Susan Leahy MA.CSP, the creator of Robert's Rules Made Simple, has been teaching Robert's Rules for over 20 years and she has the unique ability to make this complicated material SIMPLE & FUN!
Are you ready?
Take your meetings to the next level!
DOZENS OF VIDEOS AND RESOURCES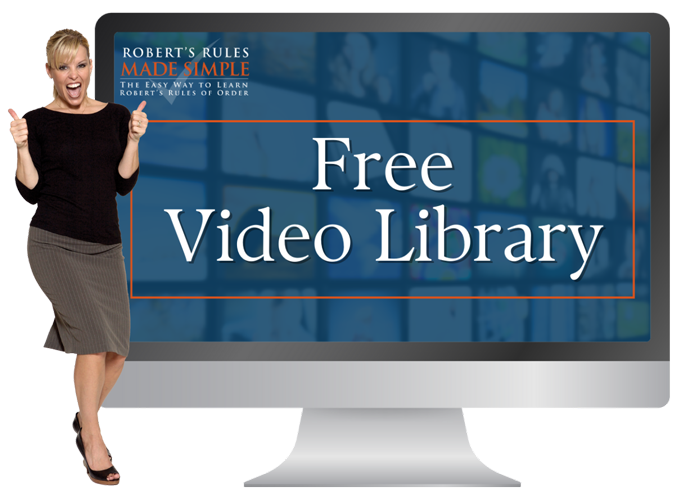 Just a second...
Did you sign up for the
Free Video Library?
Get FREE access to dozens of videos
and other training materials...
Smart choice!
Please check your email for the link to the Free Video Library.
Subscribe to our newsletter now!
Get weekly updates on live streams, news and more right in your mailbox.
The QuickStart Webinar Series is:
The perfect companion to the Individual Training Program!
2 x 1-hour live webinars.
Includes Q&A sessions.
Specially created to get you up and running with Robert's Rules fast!