A FREE gift for you!
Meeting scripts are a powerful tool for any board chair.

Take advantage of this complete set of scripts for meeting chairs that use Robert's Rules of Order.
Ready to be better at chairing meetings?
Unlock the rest of the course now!
Continue with Chair a Meeting With Confidence and become the best chairperson you can be!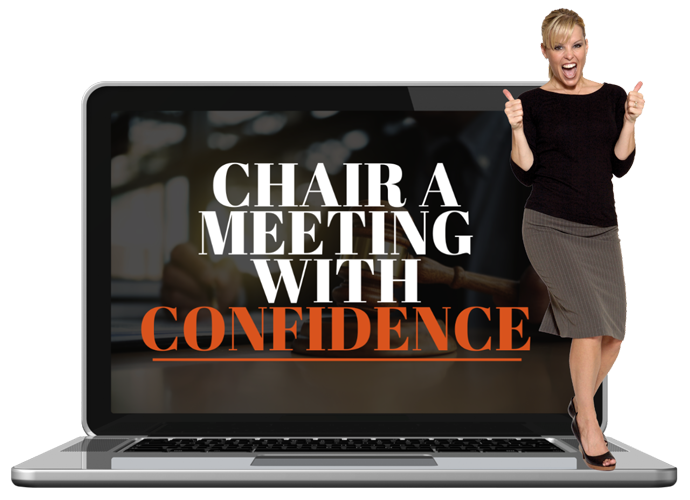 Subscribe to our newsletter now!
Get weekly updates on live streams, news and more right in your mailbox.
The QuickStart Webinar Series is:
The perfect companion to the Individual Training Program!
2 x 1-hour live webinars.
Includes Q&A sessions.
Specially created to get you up and running with Robert's Rules fast!