Get started ON YOUR FREE COURSE TRIAL!
Chair a Meeting With Confidence

Create login and get immediate access:
Thank-you!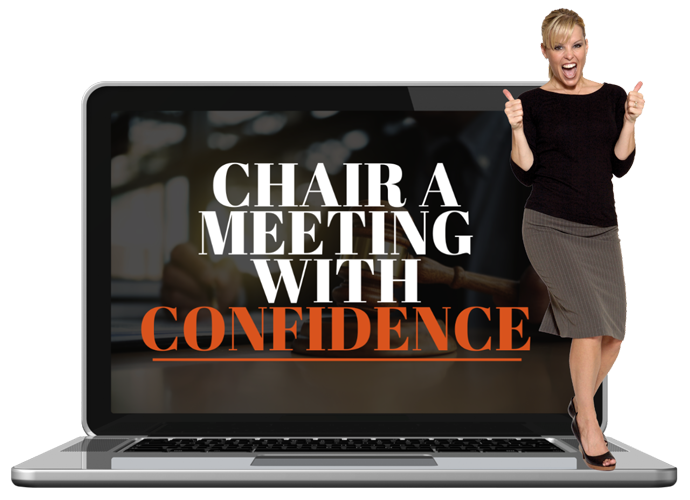 Coming your way soon... one more gift for you!
Keep an eye on your email!
We'll be sending you a link where you can download "What to Say When - For Chairs", a complete set of meeting scripts for board chairs.
Don't miss it!
Subscribe to our newsletter now!
Get weekly updates on live streams, news and more right in your mailbox.
The QuickStart Webinar Series is:
The perfect companion to the Individual Training Program!
2 x 1-hour live webinars.
Includes Q&A sessions.
Specially created to get you up and running with Robert's Rules fast!